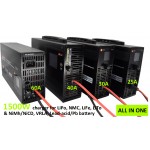 Chargery charger is desiged spedial for Lipo, Li-ion, LiFe,LiTo and NMC battery, at the same time the charger can charge NiMH/NiCD, Pb/VRLA/AGM/lead Acid battery.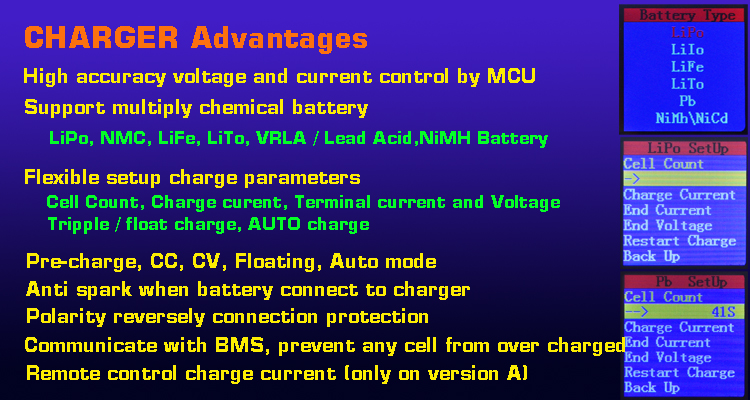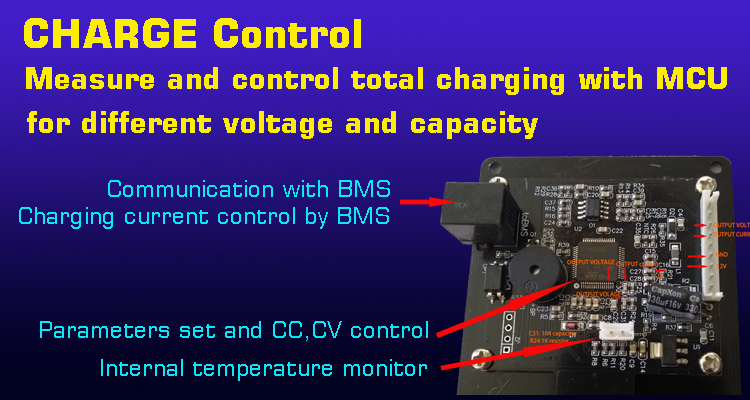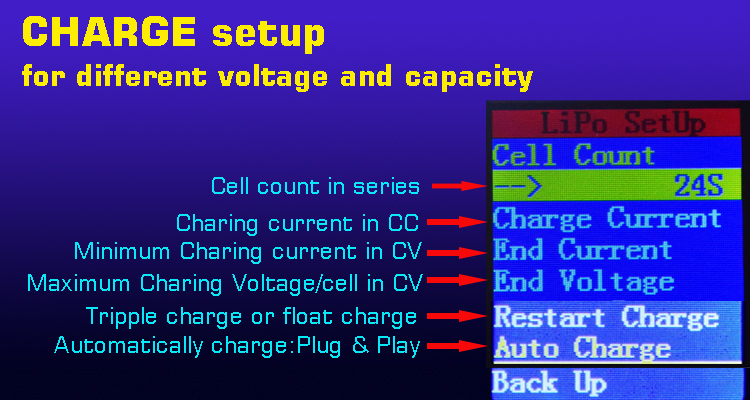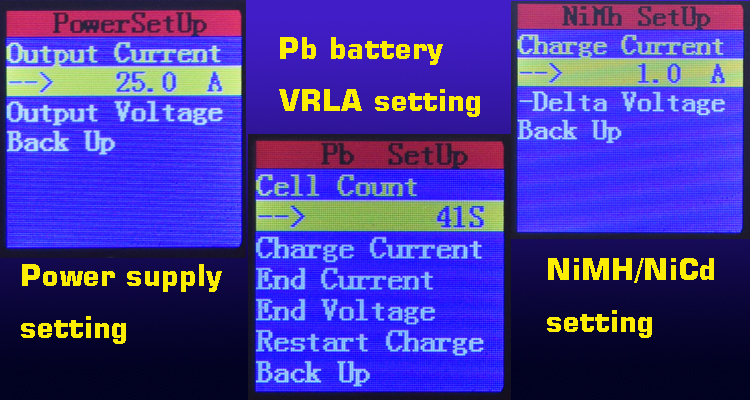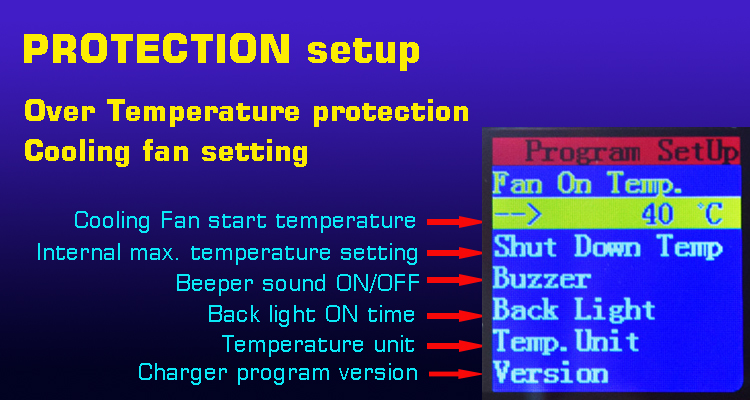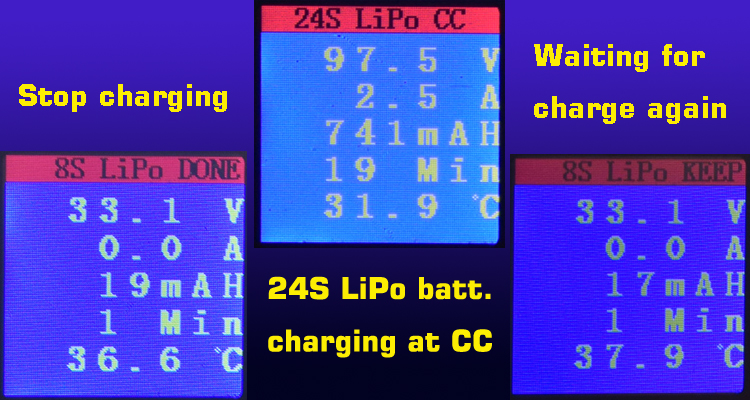 Tripple charge
For lead acid battery and NiMh battery, in some applications such as storage or UPS, sometimes need float charge, the battery must be always full, so these chargers have a Restart Charge option, set it YES, on condistion that don't disconnnect battery to charger, the charger will charge automatically when battery voltage drop 5-10% of full voltage.
Auto charge
if you have one battery you can setup above parameters, then set the AUTO CHARGE is YES. so the charger will charge your battery in future according to same parameters, what you do is connect charger to AC source and connect battery to charger. all is done automatically.
Remote charge
On Version A, charge current can be adjusted by external PWM signal,
Communication
These chargers can communicate with Chargery BMS, when any cell voltage reach OVP setting on BMS, the charge current wil decrease automatically, DON'T disconnect charging by relay or SSR, the features can save a charge relay and shorten charging time.
Power supply mode
All chargery charger can work on power supply mode and output votage / current can be adjusted.
Now we have 4 models is available, as below
Model

Battery Type/Cell count

Charge current

Charge Power Max.
Fit with BMS
C6050

5S-14S LiFe, and others

1-55A

3000W
BMS8T, 16T

C3060

1S-8S LiFe, and others

1-60A

1500W
BMS8T

C6830

4S-16S Li-ION&LiFe, and others

1-30A

1500W
BMS16T

C10325

4S-24S Li-ION&LiFe, and others

1-25A

1500W
BMS24T

C4012B

1S-12S Li-ION&LiFe, and others


1-40A at AC input

0.1-20A at DC input


1500W




Balance current 1.2A or 2A

Discharge at 0.1-40A 100W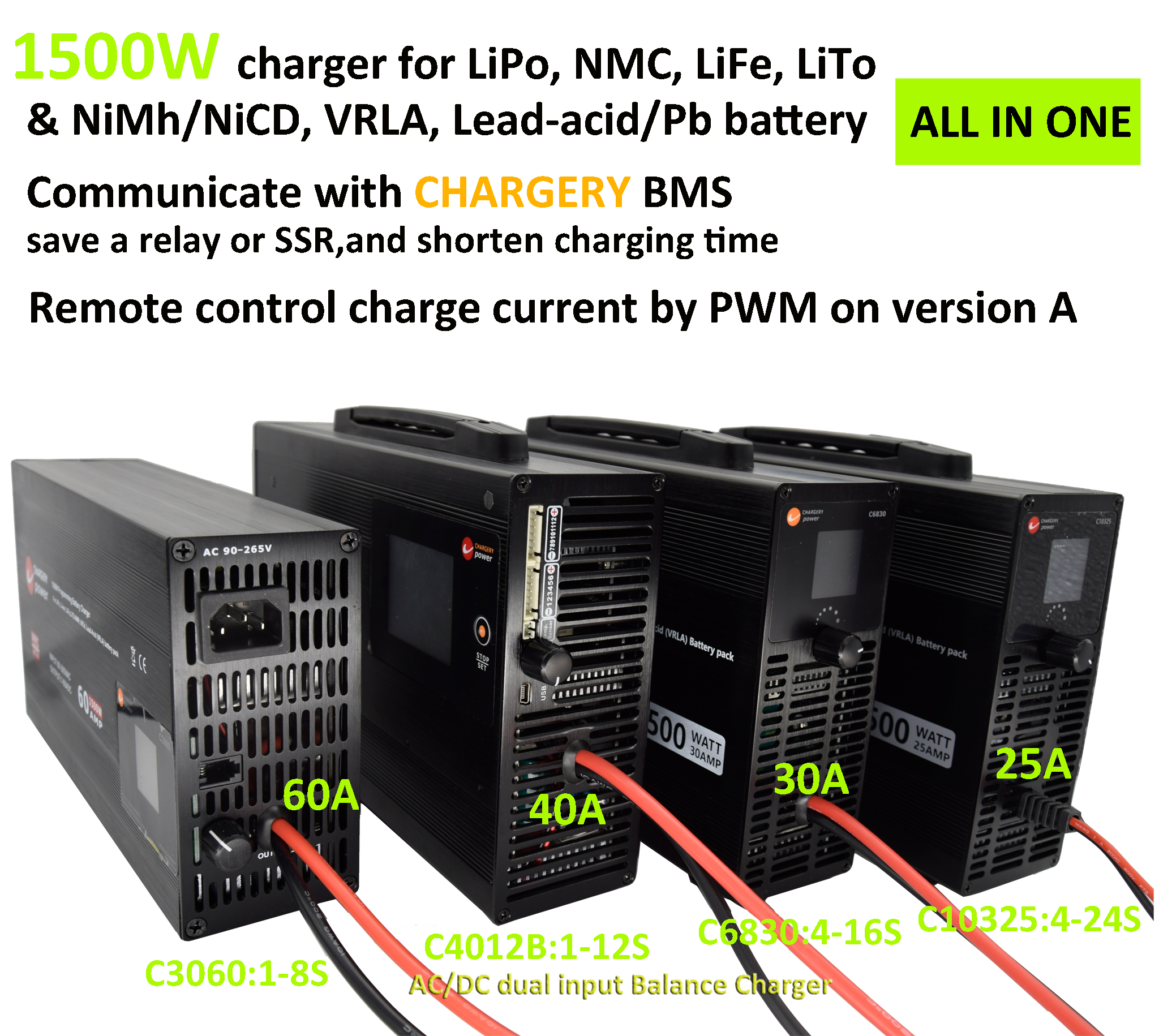 Showing 1 to 5 of 5 (1 Pages)