100A DCC Contactor
Brands
CHARGERY
Product Code:
DCC-100HB
Availability:
In Stock
$52.90
Ex Tax: $52.90

The DC contactor is designed special work with CHARGERY BMS', the following are some features:
Bi-directional connection, one DCC can be used in a Common port such as a Solar system, instead of two SSR's (Solid State Relays) or conventional relays.
The DCC has a Built-in the surge suppressing circuit, thereby eliminating the need for the additional Relay Delay Time board which is used to avoid a surge current when starting to charge or discharge. For other SSR's or mechanical relay, please consider the surge current potentials seriously and make a suitable plan for using a delay board as applicable.
Over temperature protection. If internal temperatures over heat, the contactor will shut off.
One Intelligent cooling fans turned on automatically
Approved by CE
12 months warranty
Specifications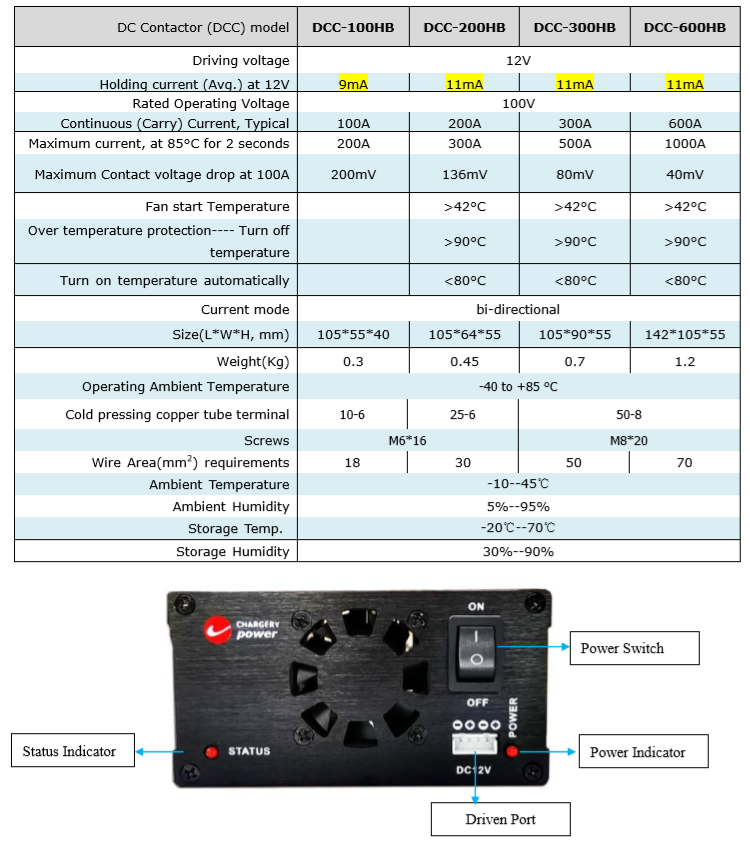 Installation
CHARGERY DCC should be installed on the battery negative. It has the following advantage:
Lower holding current (under 11mA for 600A DC Contactor), save more battery energy.
Bi-directional allows it to be used in common port and separate port configurations.
Nothing extra is needed to have both charge and discharge control signals to control one DCC in common port application.
The Relay Delay Time Board Even is not needed to avoid surge current, as it is built-in.
Compare with SSR (Solid State Relay), the Chargery DCC is bi-directional and can handle up to 600A current at 100V DC. ONE Chargery bi-directional DCC can be used in common port, and receive both HV and LV cut off signal. If not using the Chargery DCC, you would require two SSR's or two relays, which would increase power consumption and have a higher cost.
Fit with the ISO board, the DCC can be installed on battery positive. for details please check the below manual.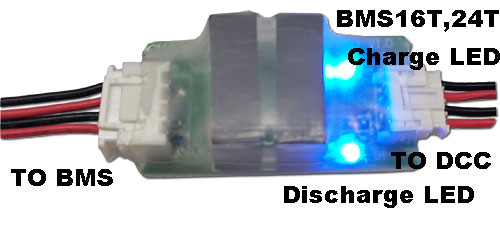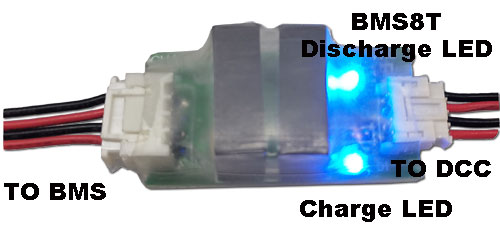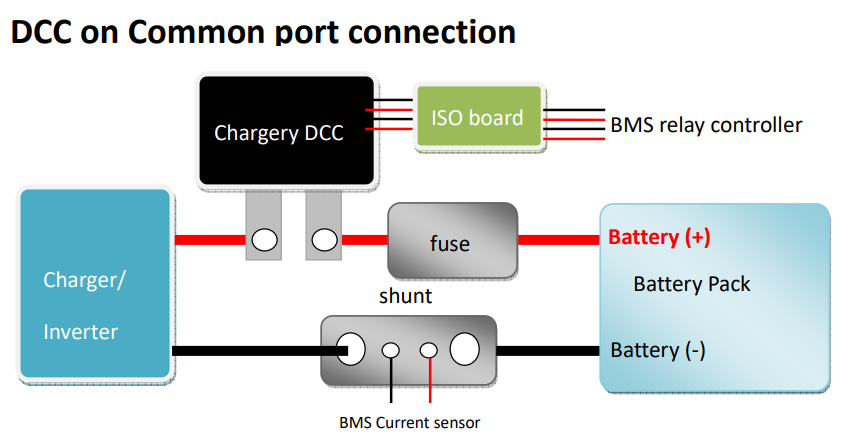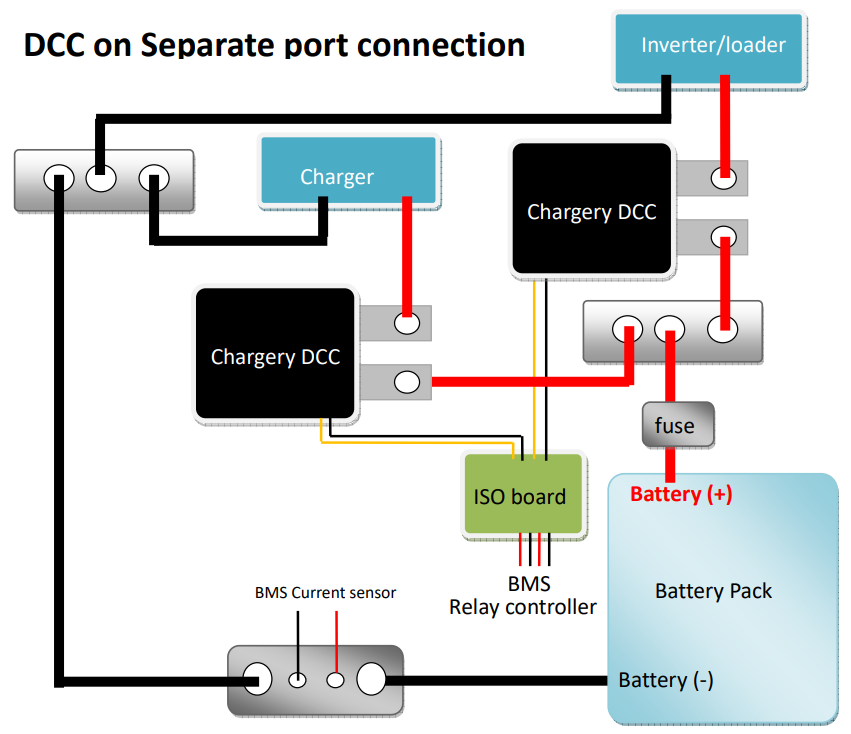 Manual
Package
DCC base unit: 1pcs
ISO board: 1pcs
Connection wire: 2pcs
Lugs: 2 pcs
Screws: 2 pcs
Washer: 4pcs